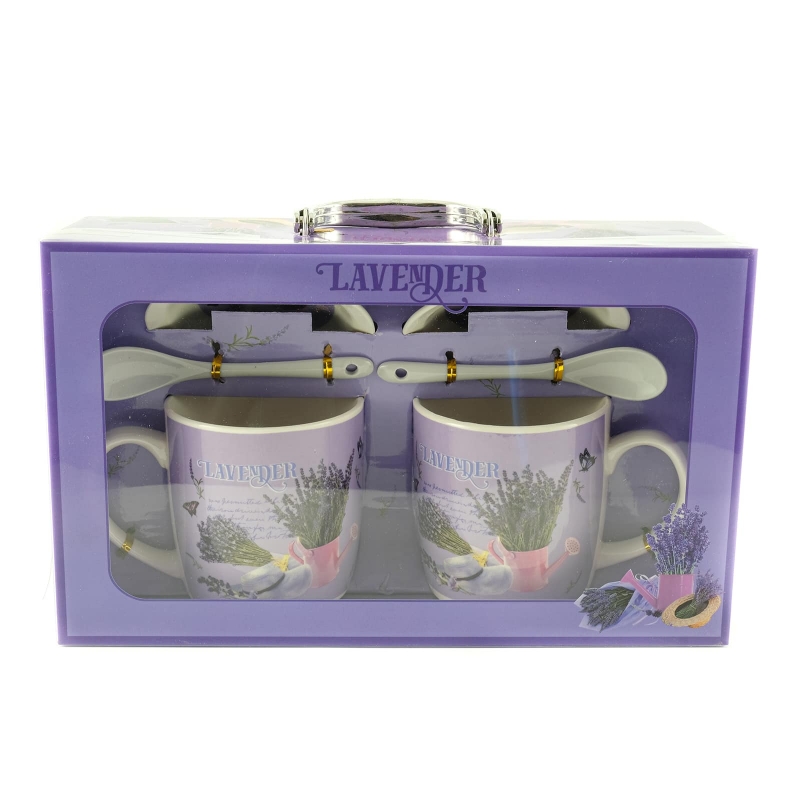  
Set of Cups for Two "Lavender - Magic of Provence"
Gift Box Content:

2 pcs cup 350 ml

2 pcs saucer

2 pcs teaspoon

Pack Weight: +/- 900 g

Made in China
Vychutnajte si vo dvojici slnečné ráno s atraktívnou porcelánovou súpravou hrnčekov, podšálok a lyžičiek s obľúbeným motívom levandule. Naše šálky v ozdobnom balení sú ideálnym darčekom pre všetkých milovníkov rannej kávy alebo čaju. Môžu byť tiež vkusnou dekoráciou vo vašom domove.