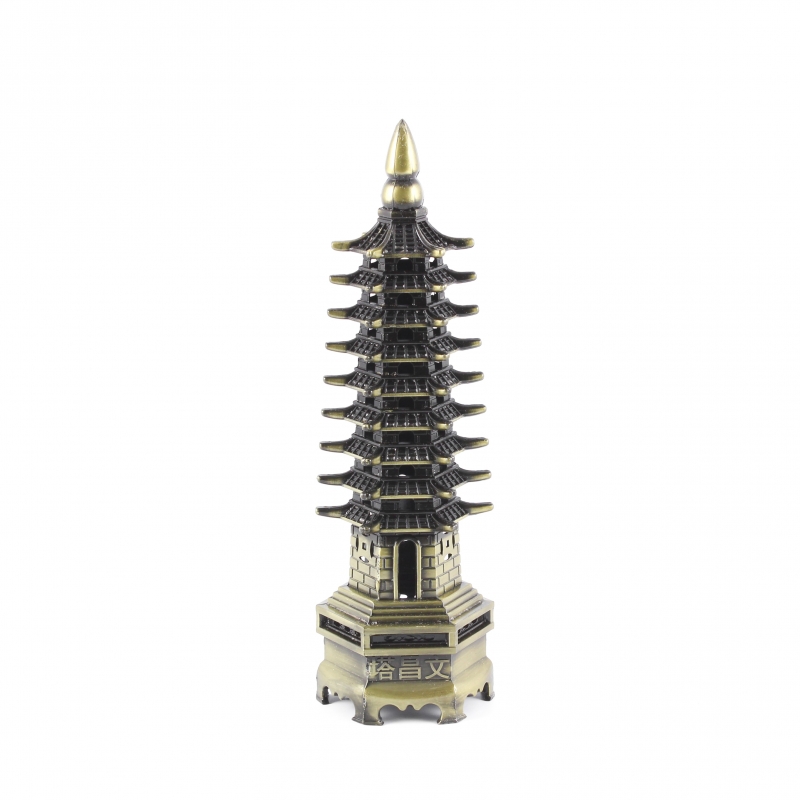  
Pagoda of Happiness (S)
Material: alloy
Color: imitation brass
Height: 13 cm
Package weight: +/- 80 g
Made in China
Pagoda of Happiness.
The 9-story pagoda in Feng Shui is a powerful symbol of success, education and wisdom. It supports education as well as knowledge and perseverance in the study. This yang symbol brings success in study and career. In addition, the pagoda protects against diseases and failures and cleans the energy of the space.
Feng Shui location:
- to support education, better concentration in the study, we recommend placing in the north-east.
- To support a man in the family or at work, we recommend placing a north-east on the desk.