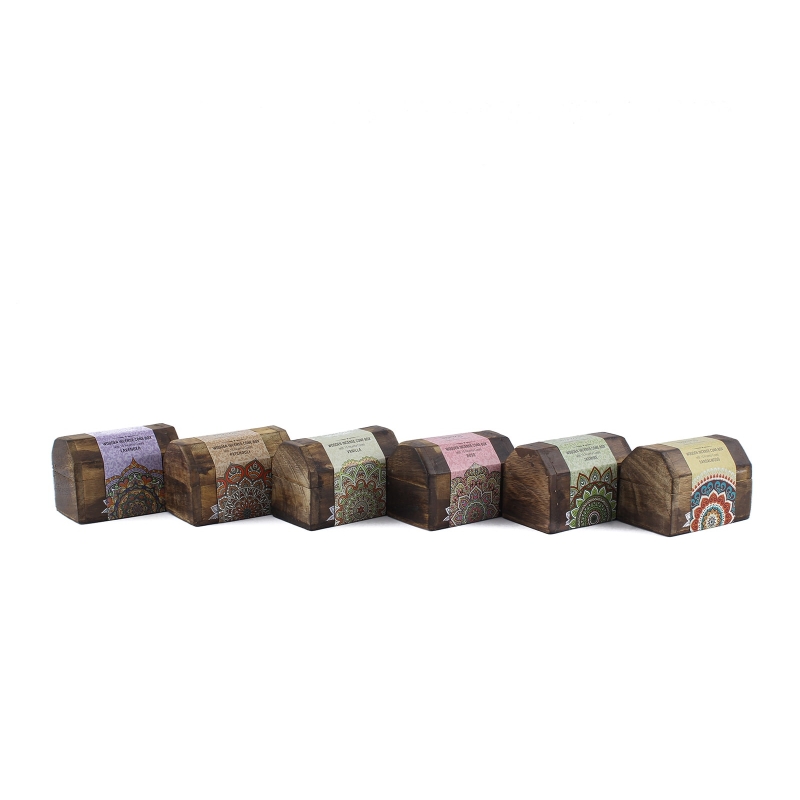  
KARMA SCENTS - Set of decorative racks with scented cones
Brand: Karma Scents
Product code:

8585044504353

Availability:

Sold Out
Fragrances: sandalwood, vanilla, lavender, rose, possum, jasmine.
Stand content: 10 pieces of scented cones.
Cardboard content: 6 pcs of gift racks made of wood (6 scents).
Cardboard weight: +/-
Made by: India
Zatvárateľný ozdobný drevený stojan slúžiaci na pálenie vonných kužeľov. Súčasťou balenia sú vonné kužele Karma Scents s jednou z týchto vôní: santalové drevo, vanilka, levanduľa, ruža, pačuli, jazmín. Ich pálenie pomáha uvoľniť celé telo, obohatiť jogu, aromaterapiu, romantiku, liečenie, modlitbu a meditáciu.