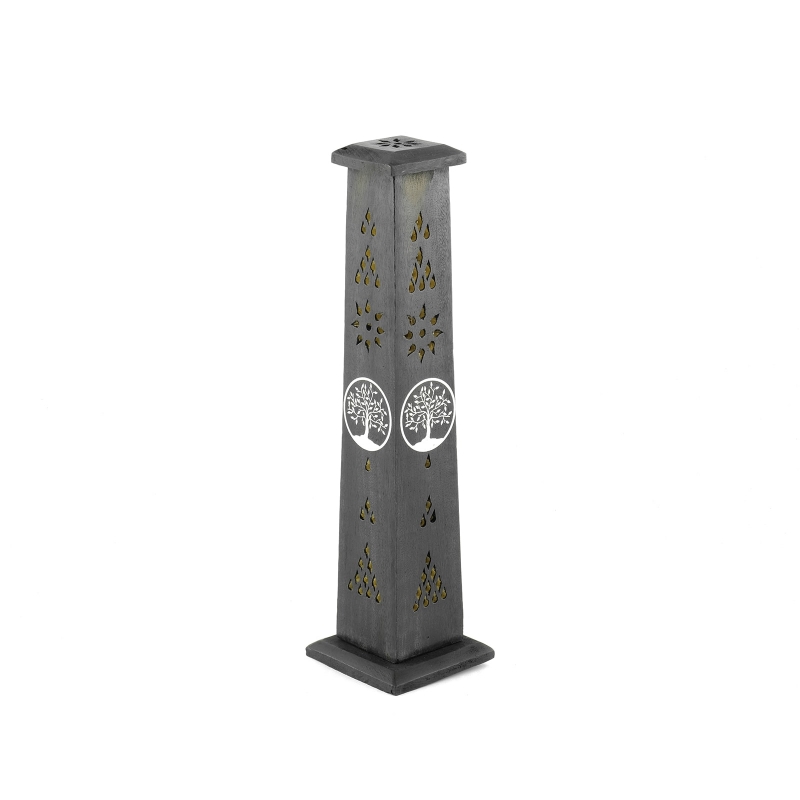  
Incense Sticks and Cones Decorative Burner "Tree of Life"
Suitable for burning cone or 4 incense sticks max.

Material: wood

Pack Content: 1 pc

Made in India
Prikrývateľný ozdobný drevený stojan slúžiaci na pálenie vonných tyčiniek a kužeľov. Pálenie pomáha uvoľniť celé telo, ale aj obohatiť jogu, aromaterapiu, romantiku, liečenie, modlitbu a meditáciu.